Water Damage Birmingham MI, Water Cleanup and Repair
Quick Emergency Response
Talk to a Live Person – CALL DAY OR NIGHT!
24/7 Live Calls
On our way in 60 minutes or less
Locally owned & operated
We bill directly to your insurance
Free Estimates
Certified, Clean & Experienced Technicians at every job
Professional Water Damage Restoration Company in Birmingham MI
Woodward Restoration is a water damage restoration company that provides services throughout Birmingham MI and the surrounding areas. As a locally owned and operated water restoration company, we provide an immediate response, day or night, for your water removal, restoration, and repair needs. When you need residential or commercial property restoration, call Woodward Restoration today for a free estimate.
CALL NOW! (248) 505-3490
Water Damage Services for Water Damage Problems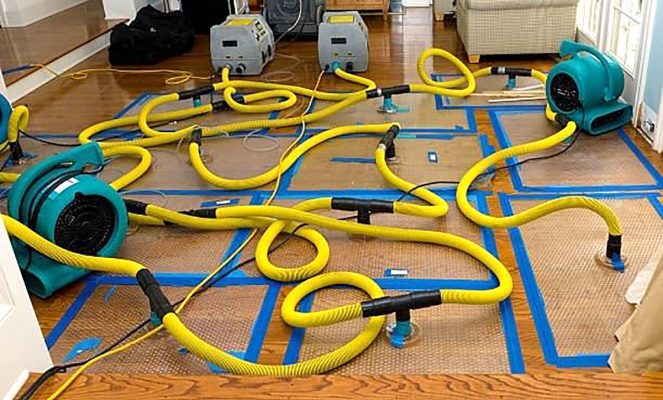 Water damage near you is never a fun experience. There are numerous sources inside your home that can cause the need for water damage cleanup as well as external causes from natural disasters. When you find your home or business in need of water removal, contact us as soon as possible so we can prevent any standing water from causing further damage. Our water damage services were created with the customer in mind to be precise and quick so you can have peace of mind. The harmful effects that water can create in Birmingham can be greatly minimized with swift action and effective water cleanup techniques – this is especially true within the first 24-48 hours of the incident. You can expect an immediate response with you call in the experts at Woodward Restoration.
We can handle numerous types of water damage causes, including but not limited to: sink, bathtub, and toilet overflow and leaks, washing machine, water heater, and dishwasher overflow, leaky, broken and frozen pipes, sump pump failure, air conditioner leaks, flood basements and crawlspaces, and storm damage.
Let the Professionals Handle Dangerous Water Removal
If addressed promptly, most water and flood damage is not inherently hazardous. However, there are instances where extra caution is required, particularly when it comes to crawl space or basement water damage. Basements in many homes often house electrical boxes, and as we all know, water and electricity are a dangerous combination. If you encounter a flooded basement, it is best to avoid entering due to the potential electrical hazard as well as the weakened structural integrity of walls and beams that can result from being wet.
Sewage damage is another instance of water damage that poses significant dangers. Contaminated with viruses and bacteria, sewage damage can lead to illness or worse. It is essential to seek the assistance of a professional water removal specialist for sewage damage cleanup. Our team is equipped with the necessary tools and expertise to handle hazardous sewage removal. We have trained professionals who are ready to tackle any flood cleanup needs no matter where the water damage occurs on your property, be it the basement, bathroom, kitchen or elsewhere. In the event that you require our water removal services, do not hesitate to reach out to us promptly.
Commercial & Residential Services
Woodward Restoration's team of trained and certified water damage restoration technicians are ready to answer your call for help when your home or business has suffered an emergency property loss. We're here to serve the Birmingham area and surrounding towns with prompt response time service for help with water damage removal, repair, and cleanup. Contact us today for more on our water extraction and water mitigation services.

IICRC Certified Company
Locally Owned & Operated
Licensed and Insured
We treat customers like family
On our way in under an hour
One call to us is all you need!
Prompt Response to Your Call
In just a few hours, the amount of damage that water can cause can be astounding. This is why Woodward Restoration's team of water damage specialists are always ready – 24/7 hours a day, 365 days a year, plus holidays!
We are committed to providing you with the area's best in water damage cleanup and restoration services. We will be at your location in 60 minutes or less to address your situation. With years of experience and exceptional service, Woodward Restoration is here to answer your call for help!
Providing service throughout Birmingham MI, including 48009
CALL NOW! (248) 505-3490
Contact Us for
Immediate

Water Damage Services
"*" indicates required fields